Washers and dryers to help you tackle laundry day
Daily life can be messy when your family is always on the go. Whirlpool® laundry machines are made to keep up. Our innovative laundry features help you wash more in a single load. From soccer uniforms to kids' favorite blankets, we'll help fight whatever spots or splashes go into clothes. Browse our full selection of washer and dryer options that'll help you get laundry done faster, so you can spend more time making messes instead of cleaning up after them.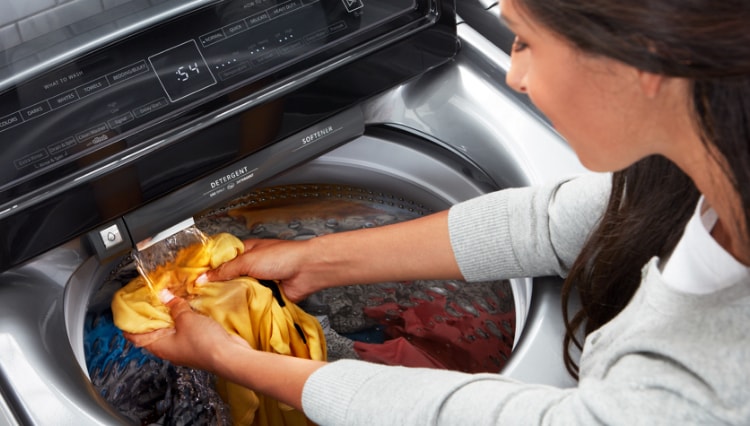 Load & Go™ dispensers
Washing her ballet leotard and unsure of how much detergent to use? Add detergent and fabric softener once and don't worry about refilling for multiple loads. You'll get just the right amount every time — without even thinking about it.
Intuitive Controls
Help keep wrinkles from setting into clean, dry fabrics. The Wrinkle Shield™ Plus option with Steam uses tumbling and steam for up to 150 minutes after the cycle ends or until you open the dryer door for improved wrinkle-fighting performance.